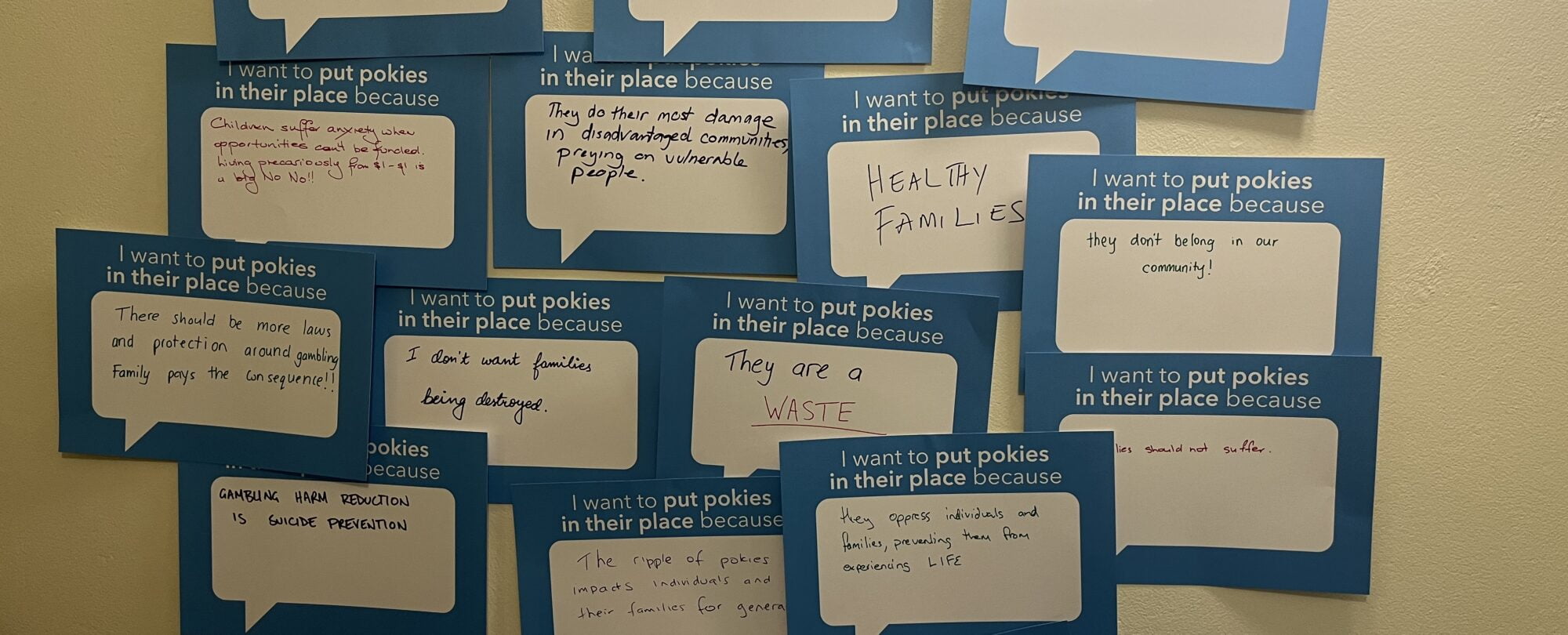 The Fams team as co-signatories to Wesley Mission's Campaign 'Put Pokies in Their Place', attended their event – Gambling Harm, Recovery & Reform.
Three Sides of the Coin Project presented a powerful performance, where people with lived experience of the detrimental effects of gambling explored their stories through creative drama.
We are aware of the damaging effects gambling can have on children and families, especially those experiencing vulnerabilities. Everyone in our team learnt something new at the event.
We encourage you to watch this 20-minute documentary, that explores the lives of people in Australia who were affected by gambling and have used theatre to generate change in their community.
TW: This video may be distressing for some to watch. If you or someone you know has been affected by gambling and you need someone to talk to, reach out to the GambleAware gambling helpline – 1800 858 858.