Our Staff
Susan Watson
Chief Executive Officer
Susan is a result-focused leader, bringing decades of experience working in the not-for-profit with young people, their families and in disability & aged care across Australia and the United Kingdom.
Throughout her career, Susan has led significant reform projects to boost the financial sustainability, growth and culture of organisations and sectors.
Susan started her career as a registered nurse before moving into senior governance and stakeholder management roles. She brings together both clinical and management experience and a unique insight into how social services work.
As Managing Director of a large charity in the UK, Susan led an emergency pandemic program that delivered 27,000 meals to people in need. Susan is also extremely proud of her time as CEO of the Sydney Drug Education and Counselling Centre, where she implemented a comprehensive outcomes framework, resulting in recognition as a centre of excellence. The centre presented their framework at conferences (both state and nationally), earned multiple nominations for sector awards and doubled the revenue of the organisation.
Susan's goal at Fams is to provide a clear vision, underpinned by an outcome driven process and a strong track-record of frontline service delivery, which will enable our member organisations to build on their capacity and capability.
I love working at Fams because: We have an incredibly innovative team who are passionate about making a difference in the sector.
Lauren Stracey
Sector Engagement Manager
Working in the community space for over 20 years, Lauren Stracey is a wholehearted and creative psychologist who has dedicated her career to working with communities who have experienced systemic disadvantage.
She is passionate about working with people's strengths and harnessing those strengths for personal and community growth. Her strong ethic of social justice has led her to hold a range of values driven roles from working as a specialist sexual assault counsellor, through to managing a national team of rural counsellors in disaster recovery.
Lauren holds a deep practice understanding of working with children, young people and families and is creative and innovative in seeking to respond to challenges faced across the sector. She has worked as a university lecturer and is proud to have contributed to the development of the next generation of practitioners. When not at Fams she can be found exploring national parks across Australia and sees building authentic relationships and connection to our communities and environment as our greatest assets for positive change.
I love working with Fams because: I have the privilege of working alongside a broad range of big-hearted people with the same deep commitment to helping children and families thrive.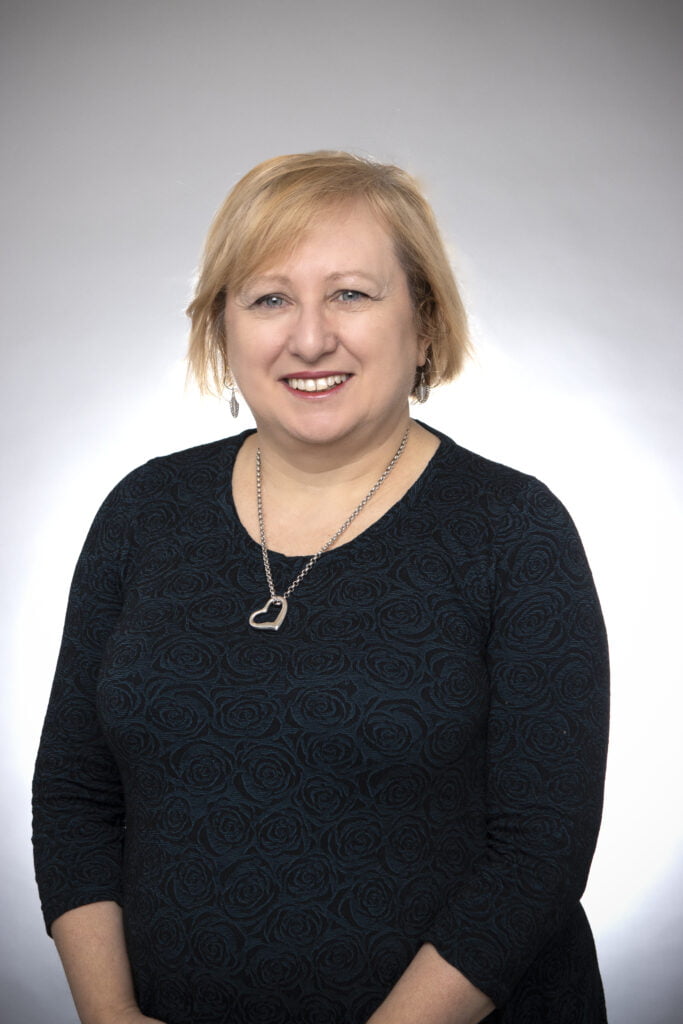 Lisa Smajlov
Sector Development Officer
Lisa has extensive experience in sector capacity building, community development and stakeholder engagement. She is a specialist with over 20 years in the Community and Government sector, and 15 years in Corporate Training, Human Resources, and Information Technology. One of Lisa's career highlights is working with high schools, to lead the coordination and facilitation of relationship violence prevention workshops. Lisa has experience leading multi-faceted projects in high pressure environments and is skilled in project management, program development, workshop coordination and facilitation, measuring outcomes and donor relationships. Lisa has a background in NFP and Corporate sectors including whole of process management from inception to delivery and analysis of outcome reporting. Lisa is an advocate, campaigner and facilitator. Lisa is also Director of The Run Beyond Project, a youth mentoring program to connect with and empower young people beyond the finish line.
I love working at Fams because: I love seeing the light bulbs of knowledge light up in workers eyes, and the ripples that flow onto the families and communities they support!
Bronte Johns
Project Officer
Bronte is fairly new to the sector, having recently graduated with her Bachelor of Social Work. Bronte has valuable experience working with children and families during her two university placements, one with DCJ and the second being with Fams. Bronte adopts a strength-based and person-centered approach and is committed to contributing to equality for First Nations people. Bronte has been involved in multiple volunteer programs, including a Women's Empowerment Project in Cambodia, and building a house for a family in need in Timor Leste. Bronte is a strong advocate for equality and social justice and looks forward to a career that encompasses this.
I love working at Fams because: We work in a passionate team with such a high level of mutual respect. I love feeling like I'm contributing to change in the child protection system.
Our Board
Ashleigh Daines
Chairperson
Ashleigh has been a member of the Fams Board since December 2018 and is a dedicated leader in the not-for-profit (NFP) sector. Ashleigh is passionate about bringing communities together through collaboration and enhancing the NFP sector with best-practice governance, leadership, and business practices to achieve sustainable and enhanced social outcomes for all. Ashleigh's broad sector experience has included both front line service delivery and executive management experience spanned across the areas of child, youth and family services, community development, homelessness, drug and alcohol and domestic and family violence services. Ashleigh is currently the CEO at The Family Co, a NFP organisation supporting communities in areas of Child, Youth, Family & Parenting Support, Domestic & Family Violence Support and Education & Training.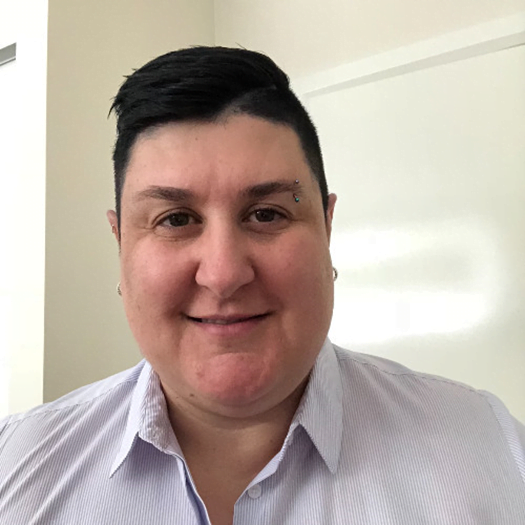 Rosa Ciravolo
Board Member
Rosa is the General Manager, Safety & Prevention NSW/ACT, with Barnardos Australia. She has over 26 years experience in the sector, having worked in the statutory child protection system and Not For Profit in that time. Rosa has solid experience in managing through transitions, building organisational capability and responsiveness, with a natural affinity for guiding change. Rosa holds a Bachelor of Arts, University of Western Sydney; Bachelor of Arts (Welfare Studies) University of Western Sydney; Masters of Social Policy and Planning, Charles Sturt University; Graduate Diploma of Public Administration, University of Sydney.
Melanie Andrews
Treasurer
Melanie has worked in the Community Services sector for over 20 years and a member of the Fams Board since January 2018. With a strong sense of social justice, Melanie commenced her Social Work career in community development roles in disadvantaged communities across Sydney NSW. For over 15 years, Melanie has held senior leadership roles with large non-profit organisations overseeing the operations of child and family services, mental health services, disability, community aged care and community development programs. Melanie's passion is to deliver high-quality community services that improve the overall outcomes of vulnerable children and young people, their families and communities. Melanie is currently the CEO of Woodville Alliance, a medium sized not for profit supporting children, young people and their families, people with disability and communities in Western Sydney.
Belinda Kotris
Public Officer
Belinda has over 30 years' experience working in the community services sector and has a strong awareness of the evolving context of national, state and local policy in relation to planning, service coordination and service delivery. Belinda over the past 25yrs, has been responsible for the successful growth of TFSS and its service delivery to clients across the New England region.
Belinda is committed to raising awareness and issues specific to rural communities. Belinda says "As a leader, community member and mother, I see it as a priority to ensure that regional communities are supported and valued and those regional issues, including the complexity of issues relating to regional and remote areas and geographic isolation, are understood by all levels of Government, policy makers and funding bodies." Belinda is committed to bringing these issues to the forefront of all the work she does.
Kate Melhopt
Secretary
Kate has highly developed strategic and cross-cultural leadership and management skills in both the NFP and local government sector with experience in effectively engaging with and leading development initiatives at a local and international level. With extensive experience managing community based organisations and holistic knowledge of community engagement through progression into senior management roles over the last 25 years, Kate has a proven record of delivering responsive social and community-based programs in both health and the community sector.
Kate has been the CEO of South Eastern Community Connect (SECC), a non-profit organisation operating primarily in South Eastern Sydney, for the last 13 years; SECC provides a range of diverse services across the lifespan which aim to eliminate barriers, enhance social inclusion and improve quality of life for all.
Veronica Goudie
Board member
Veronica is a Partner in Consulting at Deloitte Australia, specialising in target operating model and service delivery design, regulatory transformation and large-scale, complex program management. A former criminal barrister, Veronica specialised in defending young and vulnerable defendants, including those with mental health difficulties. Veronica was also an administrative law barrister in London, specialising in claims against the UK government, and is admitted as a qualified NSW solicitor.